Energy-building services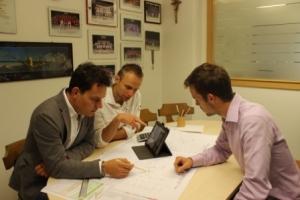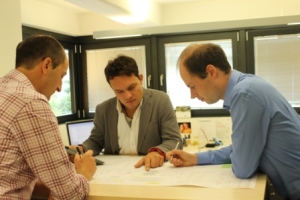 How can I save energy?
This surely is a question that most people are faced with at some point. Be it a hotel, a private home, a condo development, a school, an office building, indoor or outdoor pools, nursing homes, etc … we are the right partner for you!
As a competent and innovative engineering company, we advise builders, architects, housing associations and other developers, ensuring that their ideas and visions can be technically implemented. In order to achieve our services, we use state-of-the-art software and hardware.
Each HVAC system is studied individually and adapted to the respective technical requirements and to the clients' preferences. We pay particular attention to the satisfaction of our customers. Our goal is to design environmentally friendly and energy-saving equipment with the most advanced technology and to achieve maximum energy savings keeping operating costs at a minimum, also ensuring a higher living comfort for the customer.
Our services include:
Energy Consulting
Check-up and optimization of existing facilities and buildings
Energy concepts with the latest technology
Profitability calculations
Permit application of the equipment according to the law 10/91
Detail design of heating, plumbing, ventilation, air conditioning and swimming pool technology
Cost statements
Tender documents
Quote and price comparisons
Construction and project management
Troubleshooting during the construction phase
Cost control and track keeping of systems installed
Commissioning of the equipment
Heating and cooling load calculations
Calculations for gas price reduction
KlimaHaus projects (certified climate house experts)
Grant applications in the energy sector (tax deduction 65%, state contributions, "conto termico") – see link below
Our expertise:
Log wood, pellet and wood chip plants
Gas and fuel oil heaters
Cogeneration (CHP), micro turbines
Heat pumps
Solar systems
Air conditioners
Absorption cooling units
Solar cooling
Ventilation systems and controlled room ventilation
Swimming pools
Heat recovery systems
Water treatment plants
Various alternative energy systems
Radiators, floor, wall and ceiling heating
Concrete core activation
Fire engineering
Ever more frequently houses, schools, and other types of buildings are victims of fire.
The right fire prevention measures are vital to your house's and especially to your own safety:
We can provide the following services:
Fire safety consulting
Fire safety inspections
Feasibility studies
Fire protection projects for homes, condominiums, hotels, bars, schools, industrial buildings, public buildings, office buildings, garages, technical rooms, etc …
Site inspections
Technical acceptance reports
Fire plans and fire escape plans
Fire load calculations
Preparation of the required maintenance manuals
---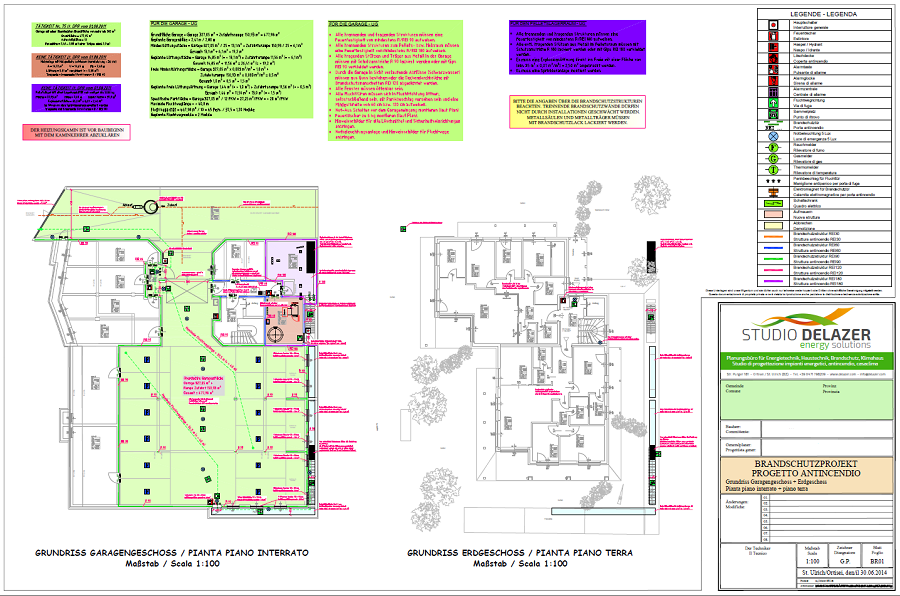 KlimaHaus
A KlimaHaus (climate house) is a certified environmentally-friendly building. It is a solid example of how everyone can help to protect our environment. Solar energy and the orientation of the house are always included in the planning phase of a building. Windows with good thermic properties for example let daylight in, but let only very little heat escape the building. Thermal insulation and a compact design are characteristics of climate houses "KlimaHaus", as well as an optimized home automation system, a careful design and a high level of comfort.
The main features of a climate house:
careful design and compact design
high thermal insulation of the building
thermal windows and avoid "thermal bridges"
the airtight design
the use of solar energy
optimized building services
Our services:
Consulting
Planning of climate houses
Calculation and solutions finding for eliminating thermal bridges
Cost estimations for the proposed building services
On-site supervision during construction phase
Final inspection
Thermography
---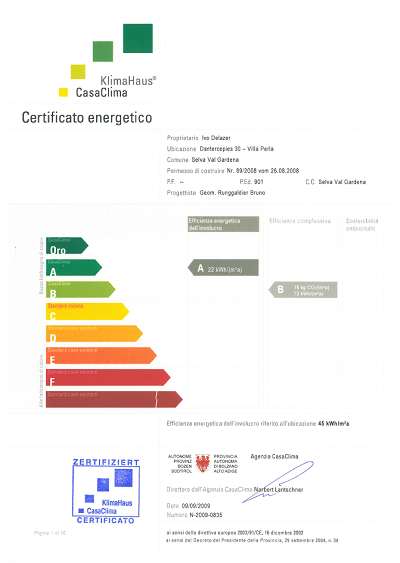 Legionella Check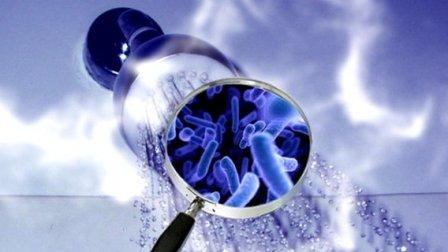 What is Legionnaires' disease?
Legionnaires' disease is a orm of pneumonia that is caused by bacteria belonging to the genus Legionella.
Legionella pneumophila replicates best at temperatures between 25 ° C and 45 ° C. Therefore, the growth of these bacteria is very favourable in the piping systems of buildings, due to the prevailing temperatures. Possible sources of contamination are showers, air humidifiers, taps, as well as cooling towers, air conditioners or swimming pools.
Particularly at risk are people with a weakened immune system and elderly people, but also athletes after a workout.
How can I protect myself?
It is important to avoid the proliferation of legionella bacteria in the piping system of drinking water installations.
This requires a proper planning and installation of the equipment. In recent years, the drinking water technology has improved a lot and there are very interesting products on the market to effectively solve the problem of Legionella.
The following measures, in addition to the control of a specialized technician,  can be carried out by yourself to prevent a proliferation of Legionella in your hot water system:
Basically, the water pipes and all taps (especially taps that are rarely used) should be used regularly to prevent stagnation for prolonged periods of time.
The temperature of the hot water tank should be permanently set to at least 60 ° C. The water temperature in the piping system should never drop below 55 ° C.
Advice / Planning
As a competent partner with over 20 years of experience in the energy and HVAC sector, we are at your disposal to check your existing potable water system and to offer you solutions either to make your existing potable water system safer or to plan your new Legionella-free system
Various
No content is available at the moment.